Mike Booth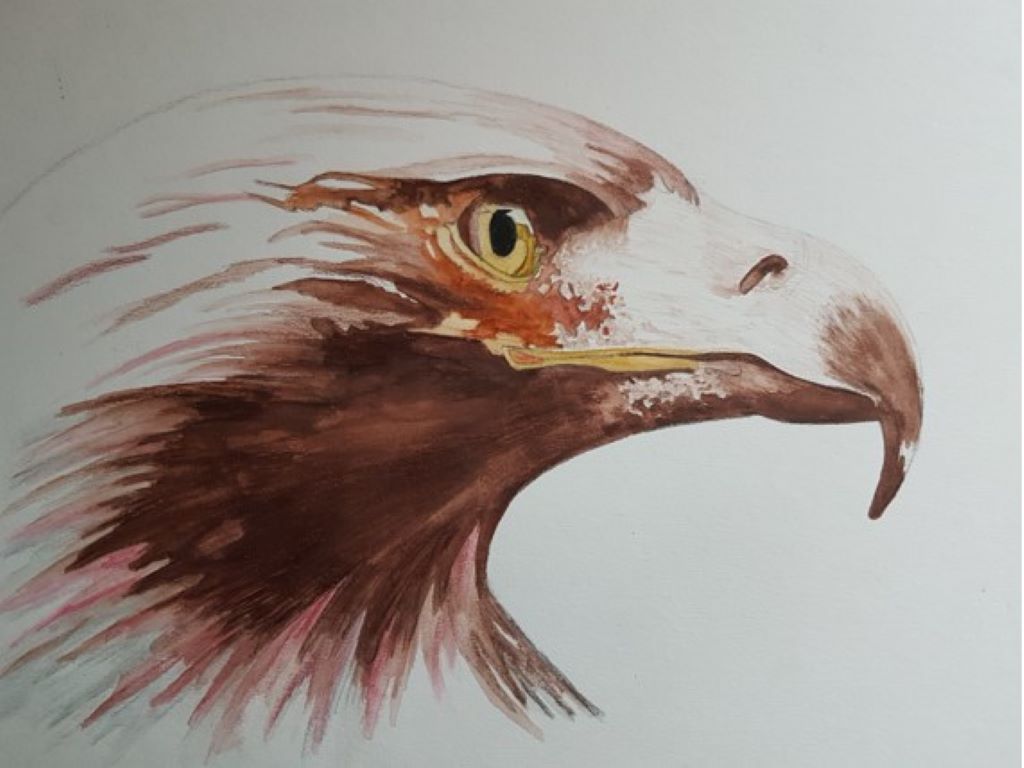 About Mike
I clearly remember as a young child in the early 50's using all that was available then, a pencil and a rubber.
I was at my happiest when I was drawing and my greatest achievement was drawing the Royal Coat of Arms and drawing it very well as I remember.
I also remember saying when I was about 10 years old that when I retire I would like to take up painting (unusual for a 10yr old). And that is exactly what I did.
I started with watercolour which I enjoyed immediately and that was about 5 years ago. Starting with flowers I felt comfortable paining them, but quite soon I felt I needed to venture out into the big world of painting so lots of different subject came before me. My most loved watercolour painting is the eagles head. I got up the following morning and said 'Did I paint that'?
I ventured into acrylics and did a few I liked but my thoughts and passion remained with watercolour. I was shown a new type of watercolour paint called Analinky which has a die in each colour. This makes the colours so rich and vibrant and allows terrific blending which can be clearly seen in the abstract onion painting.
But I was growing restless with Acrylics and picked up the graphite pencil. I think you will be able to see this is right in my comfort zone.
I have enjoyed doing these pencil drawings, they have to be a challenge and I love to emulate lighting and the texture of surfaces such as cobbles and roadways, dirty walls lit by gas lamps. The picture showing children playing cricket in the street in Leeds was done because that could easily have been me in amongst the run down houses in the 50's
I want to leave my little mark, hopefully people will enjoy my pictures, now and in the future.