Carole Jarman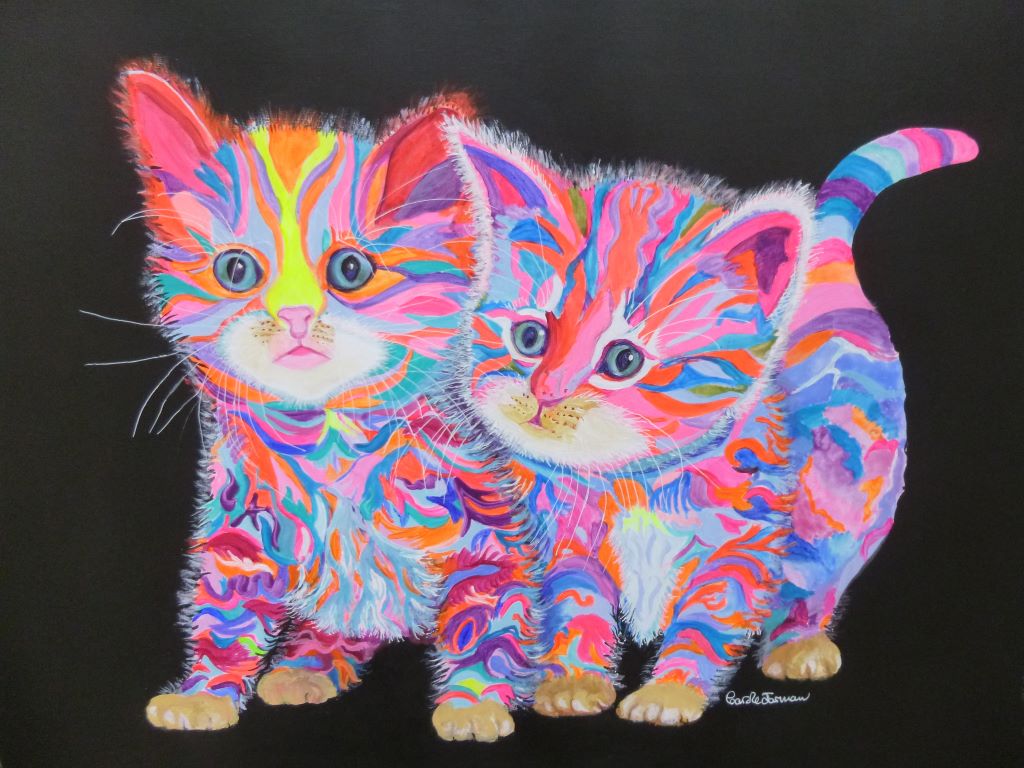 About Carole
I am a local Fareham artist and have been painting for many years in Watercolour and Acrylics.
I enjoy the challenge of painting different topics and to give enjoyment to people by painting their chosen subject.
I have received some challenging commissions ranging from family pets and portraits to subjects such as Einstein, Ocean Racing Yachts, Mediterranean scenes and cafe's and Vintage cars, to name but a few.
I am well known for my collection of `Quirky Cats and Kittens' These evolved from a desire to invent something different so I created a technique using intense vibrant fluorescent colour and design. They have become very popular so I have branched out into 'Quirky Cat' cards and Limited Edition Gigclee prints.
I am a member of both the Fareham and Warsash Art Groups and exhibit my paintings in their annual exhibitions and sometimes in Fareham Library.
If you would like me to paint a unique picture for you or as a surprise for a friend or family, please contact me using the contact us button at the top of this page. My charges are very reasonable.
All images © Carole Jarman