The paintings on display are all by members of the Fareham Art Group.
The Fareham Art Group Artists
We are a local art group encouraging artists of all levels to join together in a celebration of art.
We enjoy a varied programme of activities held througout the year including weekly painting sessions, professional aritst demonstrations, summer outdoor painting days, competitions and an exhibition. Our friendly group of artists range in experience, from novice to professional working together across all media in a variety of styles. A selection of their work can be seen in our gallery.
The Molly Dicker and Sylvanarth Annual Drawing Competitions
are open for entries until 16 April 2021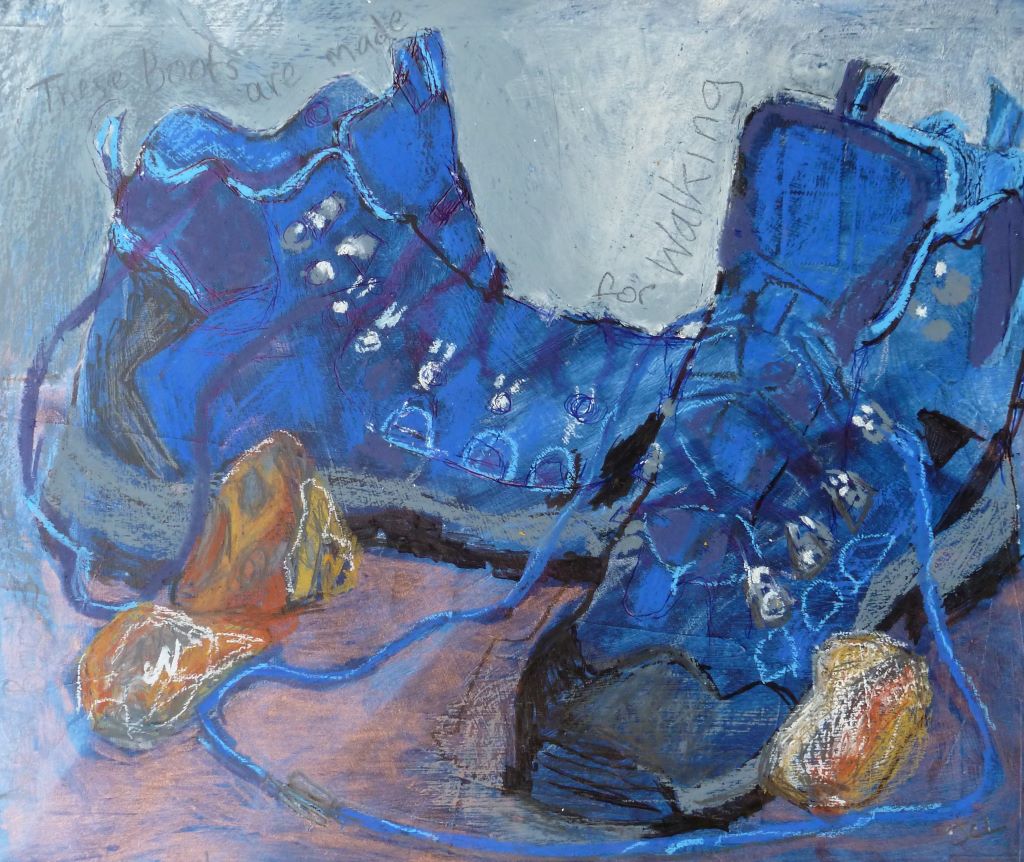 The competition is judged by local artist appraisal – see our competition guidelines for more information
Our Group Project for Art Group Members is complete!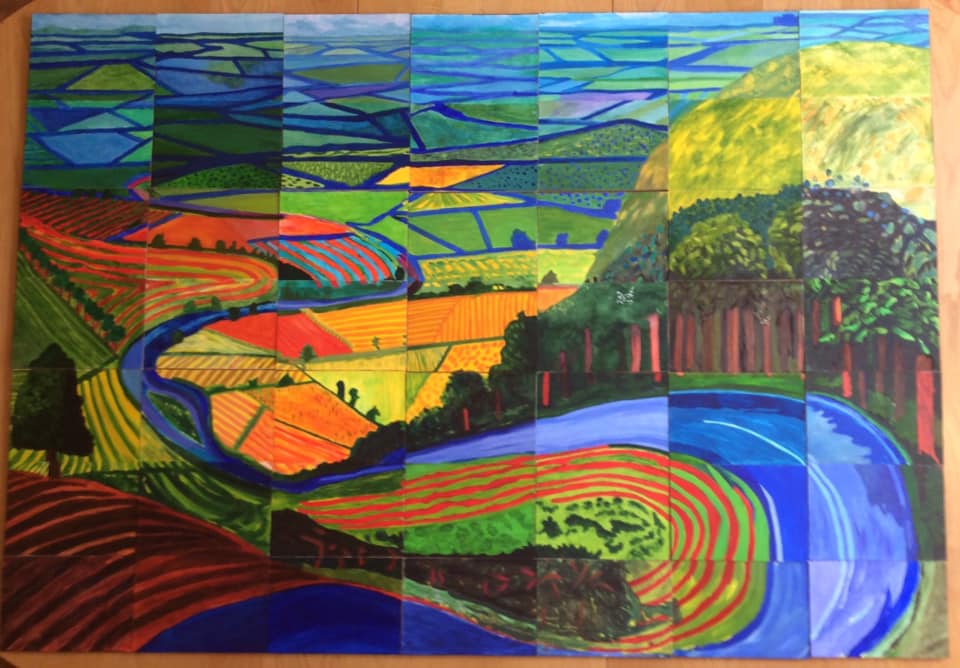 Our members have worked together to create this impressive collage of their work. Each piece was created individually and then joined together to form this image of Garrowby Hill by David Hockney.
See the project as it progressed on our group Facebook page.
Fareham Art Group News
You'll find all athe latest information about our activities in our news pages.
Our Facebook Feed
Not on Facebook? You can still scroll through our latest posts here