The Molly Dicker and Sylvanarth Drawing Competition 2021
This competition is exclusive to members of Fareham Art Group. The Molly Dicker competition is a drawing competition which means that all entries are created without adding water or any other wetting agent.
The Subject of the 2021 competition was ' SOMETHING OLD, SOMETHING NEW'. The winners were chosen by local artist appraisal.
The Sylvanarth Trophy is awarded by the President of Fareham Art Group for an entry chosen from the field of paintings in the Molly Dicker drawing competition.
The Winner of the 2021 Molly Dicker Drawing Competition
Old Stones, New Boots
Medium: Oil pastel, marker pen, pencil on paper
Runner Up
Cuddle
Medium: Graphite
Third Place
New Spring Flowers with Victorian Beads
Medium: Pastel and coloured pencils
Highly Commended
Plus Change
Medium: Stabilo Carbothello colouring pencils
Highly Commended
Daffodils on the Dresser
Medium: Pencil and ink
The 2021 Sylvanarth Trophy Winner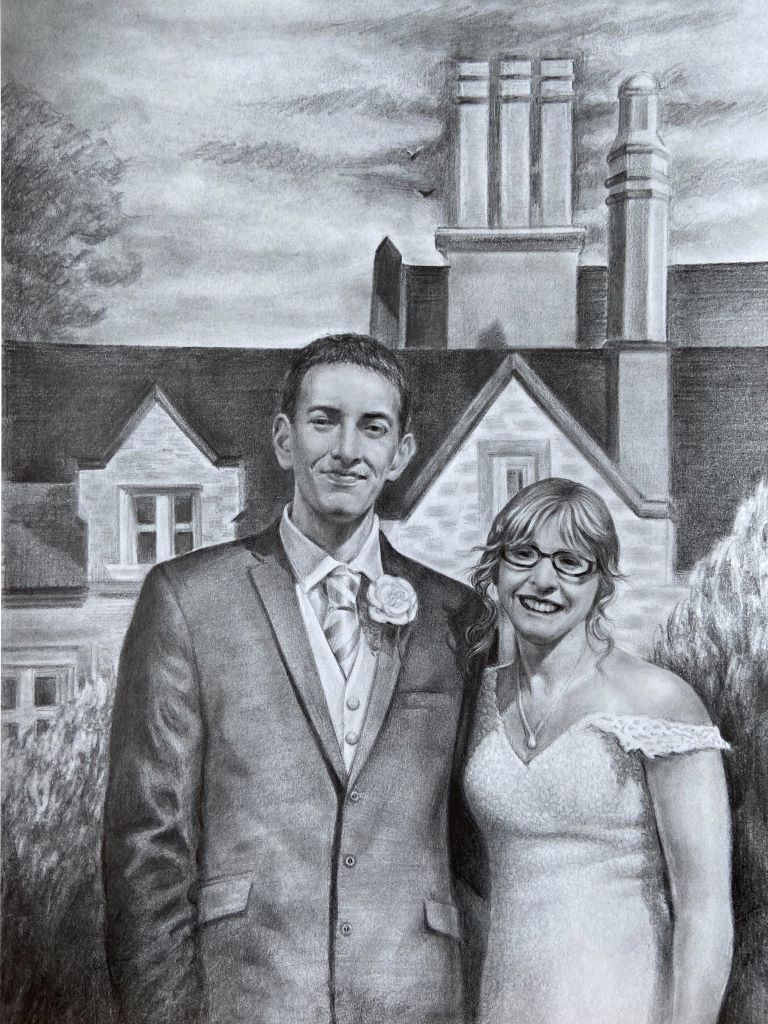 New Beginning in the Old House
Medium: Graphite pencil
Gallery of Entries
New Growth in Granny's Old Glass Jug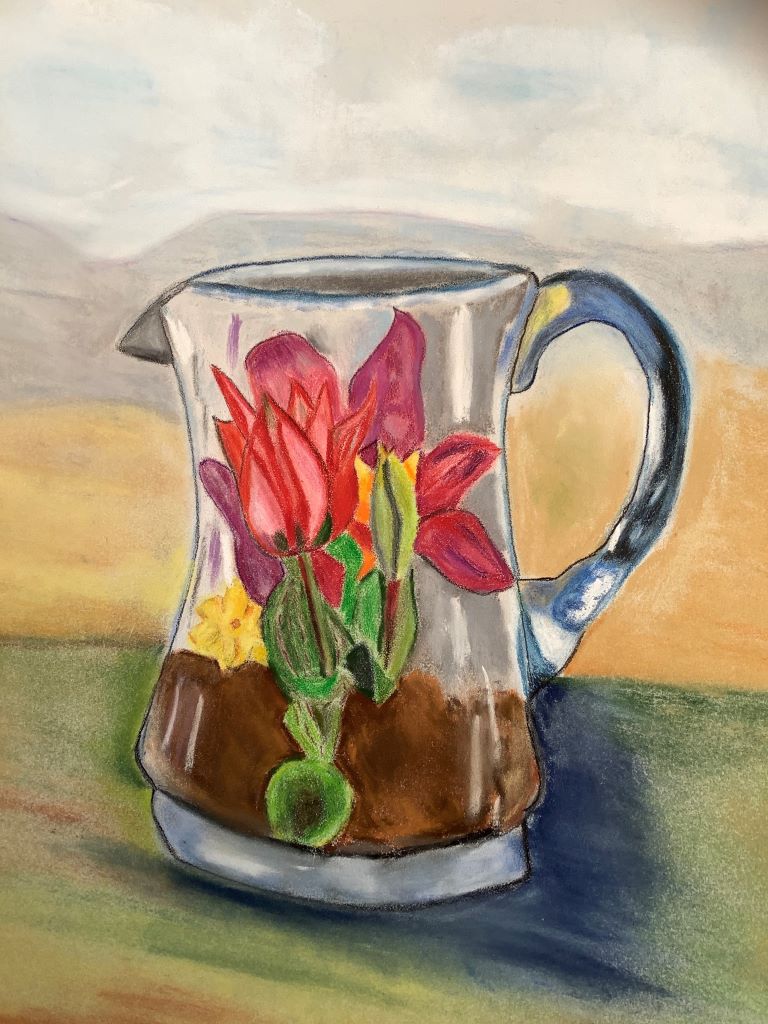 Medium: Pastel and Polychromos Coloured Pencils on Clairefontaine Pastelmat
Eurofighter "Typhoon" and a WW2 Hawker "Typhoon"
Medium: Pencil and white pencil
Old Church, New Rooftops, Devon
Medium: Fine Liners
Old Boot, New Boot
Medium: Watercolour pencil (without water) with a pastel background
Kaz's Cottage
Medium: Pencil and Uni Pin fine line pen
Desperately Wanting To Be Grown Up
Medium: Graphite
---